The sheer pleasure of fresh milk

The innovative patented Micro Injected Air (MIA) technology prepares delicious hot or cold frothy drinks like the best Barista in just one step.
High-pressure air is injected into the milk to create millions of bubbles coated with casein, the most important protein component of fresh milk, creating a velvety and consistent texture. MIA milk technology makes it possible to produce delicious froth even when using vegetable-based milks.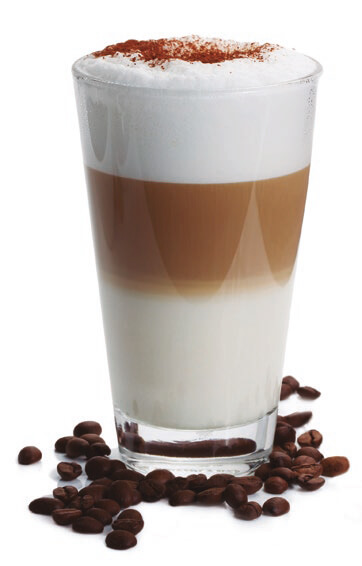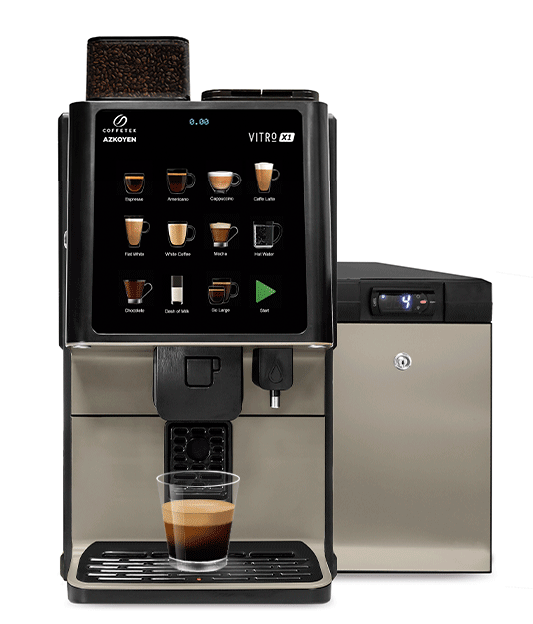 Fresh milk and your imagination
MIA technology makes it very easy to offer a complete selection of espressos and drinks with fresh hot or cold milk. From velvety cappuccinos to latte macchiatos, with a delicious, thick layer of foam to satisfy the tastes of the most demanding consumers.
You decide the order in which each ingredient is poured into the cup, whether you want liquid milk or hot / cold textured foam. Once programmed, your recipe will be prepared cup after cup.
Thanks to the MIA technology, you can easily offer an endless number of recipes that are perfectly adapted to your customers' tastes.
CONTINUOUS SERVICE
Preparation of milk foam in a second. Queues are reduced, which allows the number of services to be increased.
PERFECT FLAVOUR AND AROMA
With MIA, the temperature control is absolute, avoiding the presence of unwanted flavours and odours.
100% OPTIMISED
Reduces leftover milk. It only uses the milk needed for each service, thereby reducing your business costs.
NO CHECKS
No need for periodic safety checks. It avoids the annual checks that the steam boiler requires by inspectors.
MAXIMUM SAFETY FOR THE USER
There is no risk of steam escaping from the valve.
MORE ENERGY EFFICIENT
The milk is heated only when the service is performed, unlike the steam boiler, which requires constant heating.
NO LIMESCALE BUILD-UP
There is no limescale build-up in the steam boiler causing problems.

It's your moment... the sheer pleasure of foam in its most compact form
The Vitro X1 MIA is a coffee machine with a stylish and modern design that has been designed with great attention to detail and finish.
The Vitro X1 MIA is very intuitive and easy to maintain, providing consumers with a great coffee experience. Thanks to the innovative patented Micro Injected Air (MIA) technology, it is possible to offer a wide menu of coffees and drinks with fresh milk, in one of the most compact versions on the market.
The solution sought by businesses that consume around 150 coffees per day; medium-sized offices, convenience stores, hotels or even coffee drinking areas in retail environments; bakeries or petrol stations.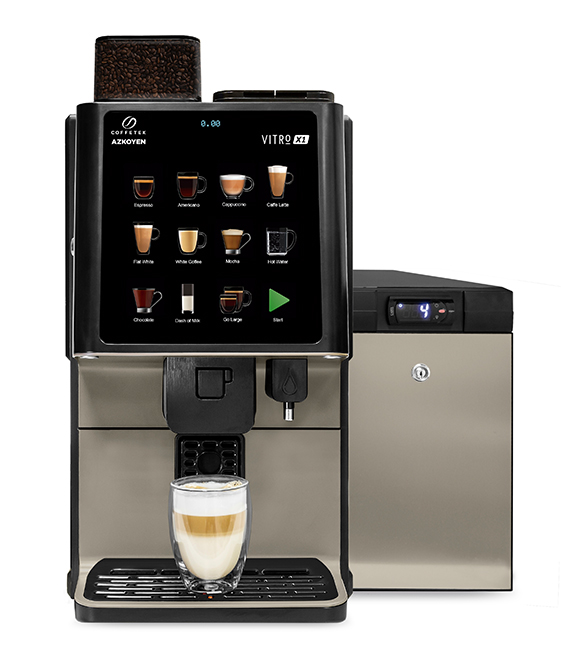 Download pdf
More information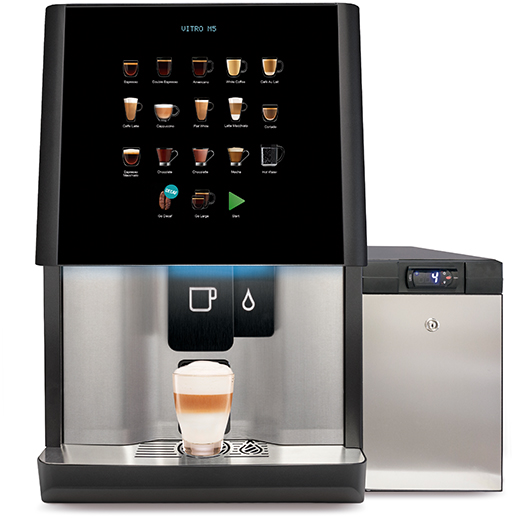 Download pdf
More information

Your unconditional ally at breakfast time
The Vitro S5 Espresso MIA allows you to offer a complete range of espressos and hot or cold fresh milk drinks, from velvety cappuccinos to latte macchiatos with a delicious, dense layer of froth to satisfy the tastes of the most demanding consumers in a single step.
The Vitro S5 is also very easy to reprogramme and you can adapt any recipe to your customers' preferences. The Vitro S5 Espresso MIA is ideal for places with high consumption, such as offices, hotels, petrol stations, convenience stores and other Coffee-to-Go establishments
Would you like to find out more about our MIA products?
Benefit from Coffetek's 75+ years of experience in developing technological innovations for the hospitality and vending industry.
We take great care in every detail of the process in order to provide the definitive experience in the world of coffee. Fast, efficient, simple and safe cleaning
Coffetek has designed a fast, efficient, extremely user-friendly and 100% safe, automatic cleaning process that ensures perfect cleaning of the fresh milk system.
Fast, efficient and simple

Programmable and manual cleaning process, can be carried out every 2 days and takes only 10 minutes.
It is carried out safely and easily and can be done by anyone, without the need for a specialist technician.
Very safe

Our innovative automatic continuous cleaning system guarantees perfect cleaning so you don't have to do it yourself.
After each serving and within five minutes of the last operation, the system automatically sprays pressurised water through all the ducts to remove any traces of fresh milk fat that may have been deposited inside.
Cleaning system validated by the National Centre for Food Technology and Safety.